14
11 Things to Know about Bicycle Rentals in Singapore
There are plenty of bicycle rental spots in Singapore due to the reason that Singapore is a bike-friendly city and getting around on a bicycle here is the ideal choice. However, planning on renting a bicycle for a day, week, or even just for a couple of hours may seem overwhelming for first-timers. So, take a chill pill and let us guide you through the important things to know for bicycle rentals in Singapore.
1. Bicycle Trails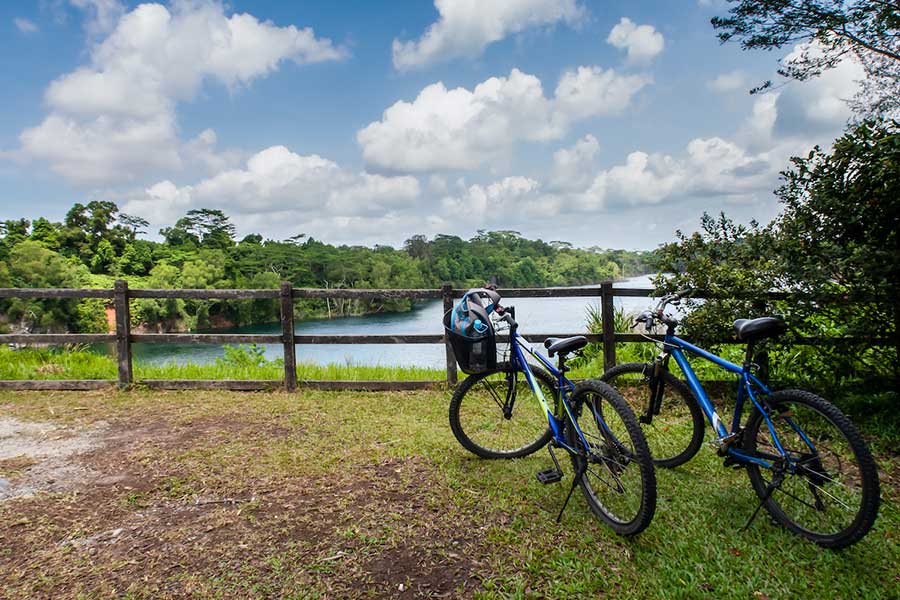 There are numerous trails and maps for cycling in Singapore and most roads are equipped with bike lanes. Most bicycle rentals in Singapore are likely to provide a map of routes that you could use as a guide to ride around the city. Some rental shops such as Singapore Visitor Centre @ Esplanade Mall provide amazing bicycle tour packages as well. Get to know more about the bike trails in Singapore by checking out the 12 Best Bicycle Trails in Singapore.
2. Government Rules On Riding Bicycles
As we all know, the rules in Singapore are strict! To minimize any sort of misconduct or negligence, it is vital to abide by our laws. As for riding a bicycle, you are only allowed to ride on designated places such as the pedestrian paths. Riding on the road will cost you penalties such as a $1,000 fine / 3 months' jail / both. Hence, do obey the government rules on riding. You can also ask staff for ideal routes to cycle when you rent a bicycle.
3. Cycling with Children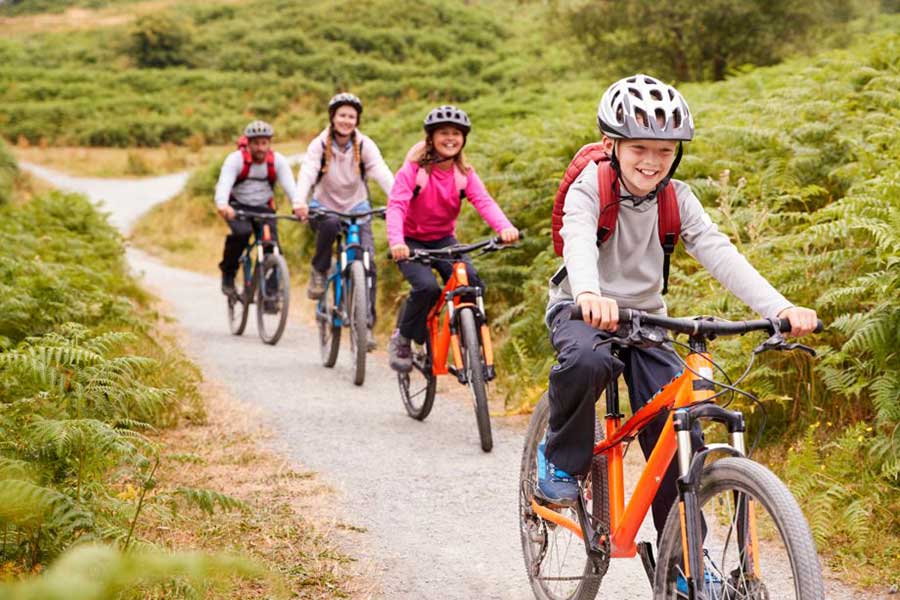 Cycling with children is challenging in terms of bike rentals since most bike rental stations only provide adult bikes. However, some bicycle rentals in Singapore such as Joyscoot have more models and sizes available for both kids and adults. Don't forget to request safety kits for the children such as helmets and knee pads. There are also several beginner cycling tours around Singapore such as the Marina Bay Trails and Sg. River Trails. We recommend renting out from Joyscoot due to its strategic location right inside the Esplanade Mall, and the low price of rental packages.
4. Safety Measures
Before choosing a bicycle rental in Singapore, make sure that you are familiar with the biking rules and regulations there. As you may know, Singapore is well known for its remarkable architecture and also for its strict rules and safety measures. Some of the obvious heads up would be wearing a helmet, riding your bike in the same direction as traffic, and making sure your bike has proper lights if you plan on riding during the sunset and night. It is, however, essential to double-check a bicycle (tires, brakes, and the seat) before renting it to ensure a safe and smooth journey.
5. Bicycle Parking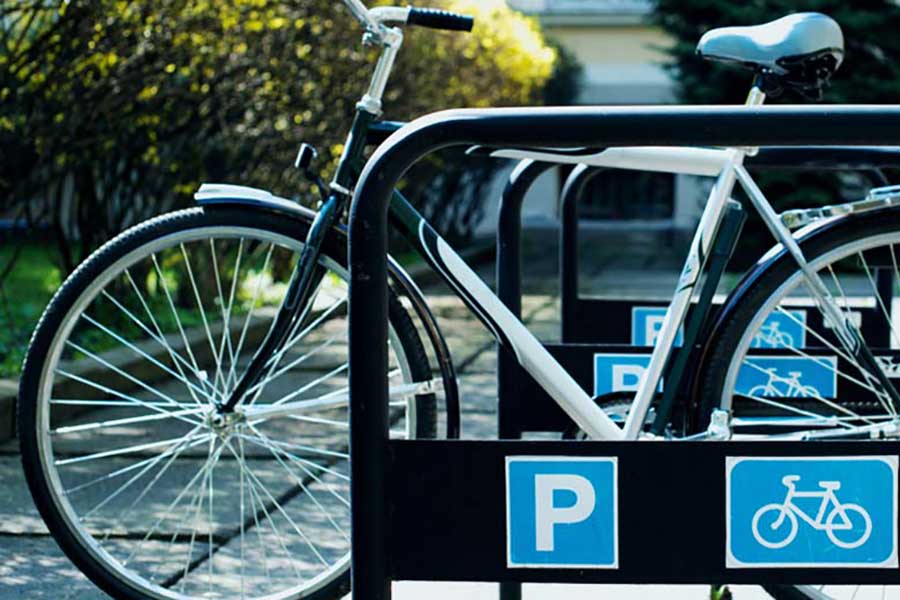 There are numerous bike racks installed for public use around the City of Singapore and that's for a good reason. Bicycles and kick scooters are a great alternative to driving as you can zip around town without having to worry about traffic nor parking. You are also allowed to bring your kick scooters and foldable bicycles into the public transport but be sure to check on the regulations of the city. Get more information from the bicycle rental attendants to find bicycle parking spots.
6. Bicycle Rental Payment: Card or Cash?
Payments and charges may differ based on the bicycle rental company you choose. Most bicycle rentals in Singapore accept payment in cash and card methods. Be sure to pick the right rental packages according to your needs where it could be hourly, daily, or even weekly. However, if you are planning or making reservations online, a card is the only option. Some shops such as Joyscoot, accept cash, credit card, and online reservations. Our shop also provides money-changing machines for foreigners who would like to convert their currency into Singapore dollars. While you are there, be sure to check out the cool souvenirs and tour packages provided at the Singapore Visitor Center which is home to Joyscoot.
7. Checking the Weather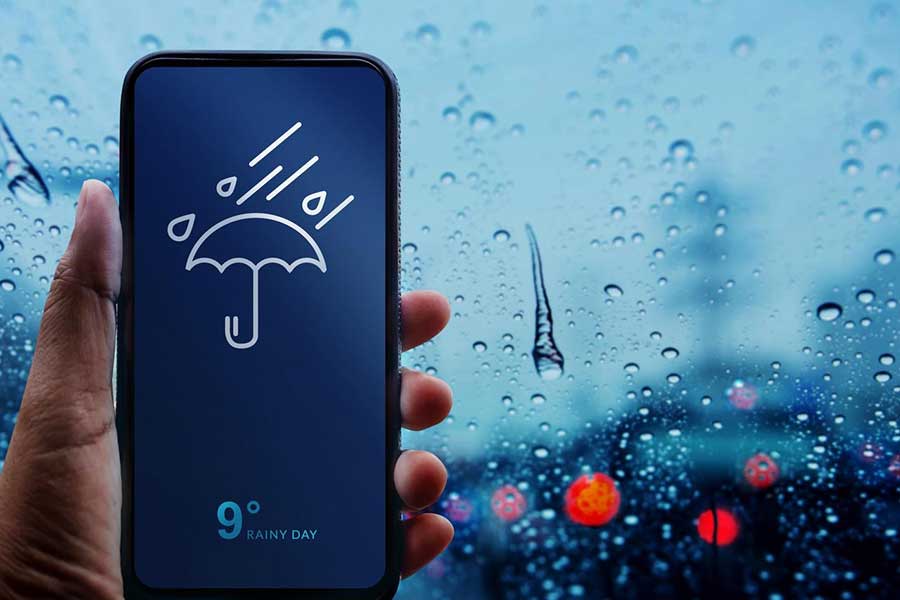 The weather is a vital thing to be checked before you go out on your bike adventure or even sightseeing. The climate in Singapore is usually suitable for a bike adventure but it is always better to check the weather before riding. Do check out the weather podcast just in case as the wet season will be from September to February.
8. Bicycle Maintenance
Always treat the rental bicycle like your own. Avoid paying extra fees or penalties for repairing the damaged rental bicycle. It is always advisable to check your bicycle before renting to ensure the great condition of the bike and avoid the wear and tear process. Remember to always give way to pedestrians, stay off the sidewalk, and obey traffic rules. By following these simple steps, you would be able to minimize the chances of damaging your rental bicycle and ensure a satisfying rental experience.
9. Types of Bicycles for Rent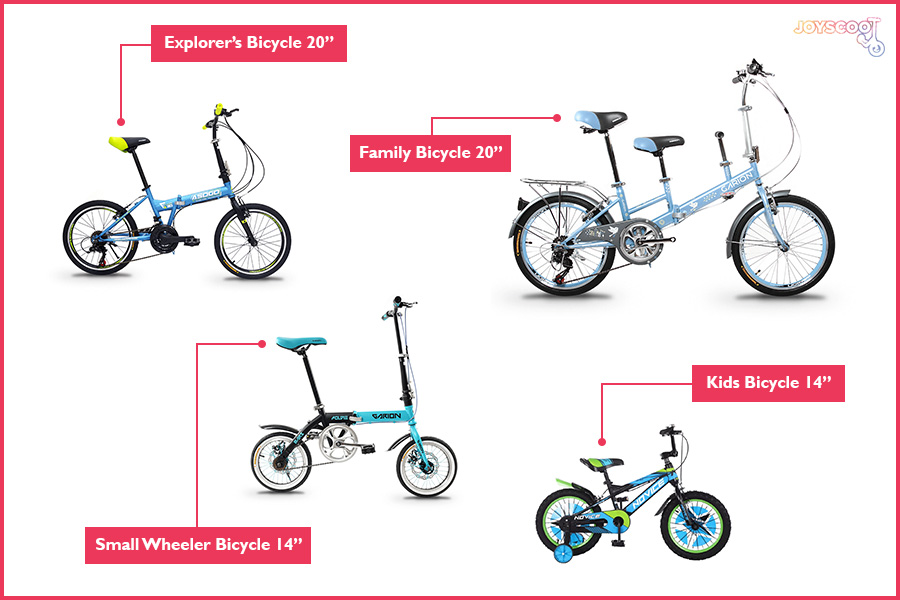 We offer different types of bicycles in Joyscoot. If you're a tourist seeking a journey around Marina Bay, an Explorer's Bicycle may be the best choice for you. It's fast, convenient, and beautiful. Our Family Bicycle is suitable for parents with young kids. Kids saddle and foldable kids footpad are available too. Our bicycle rental service also offers double locking bicycles for kids and the Small Wheeler Bicycle with adjustable saddle and handlebar which is appropriate for people with short stature and a knack for perfect Instagram photos.
10. Picking the right size of bicycle
Just like purchasing clothes, it is essential to know that you are renting the right size bike for you and your family. The bike size is measured from the crank to where the seat post starts. Always seek the aid of the bike rental attendant at the rental shop to help you with the measurements and finding the right bicycle for you and your family.
11. Renting Bike Online vs Store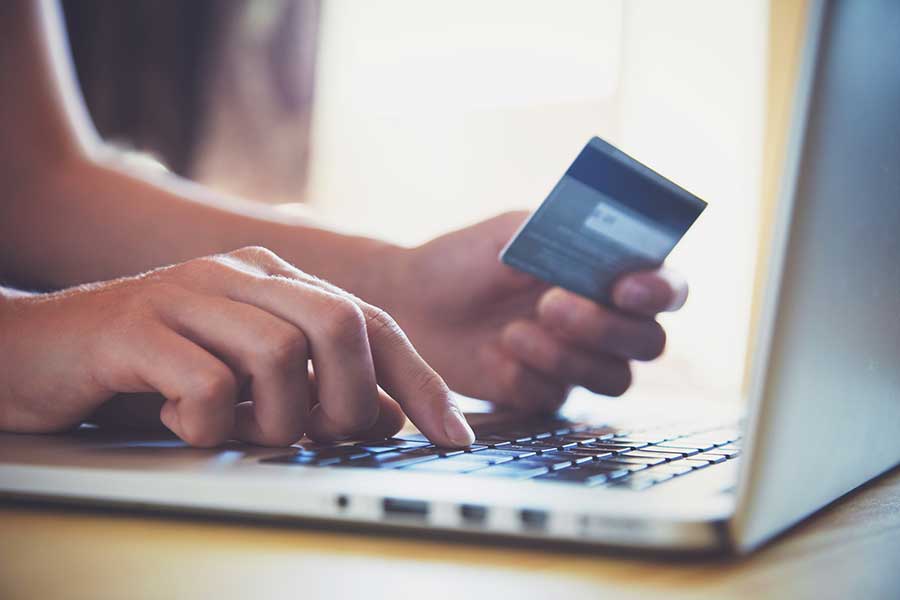 Relying on effortlessness, it is definitely easier to pre-order bicycles online from rental shops compared to walk-in services. However, judging based on comfort and satisfaction, walking to the bicycle rental shops in Singapore directly does give you the leverage in trying out the devices before renting. This could be the best way of determining the right choice of bicycle for you and also your family. Going into a shop can prove advantageous because the owner or attendants will be able to suggest specific routes and tours or answer any questions you may have. Renting a bike from a local shop could provide more insight into a series of tours such as landmark tours, historical tours, and so on.
Overall, most bicycle rentals in Singapore offer bikes equipped with water bottle cages and racks, and all bike rentals include lights, helmets, and roadside assistance. At Joyscoot, we offer a diverse range of options in terms of bike rentals and there are many tours to take either around the city or off-road.
Posted: 2021-03-12 14:06:58