15
12 Best Bicycle Trails in Singapore
Bicycle Trails in Singapore are well-known all around the world. The Lion City may seem to be tiny in size, but it is blessed with numerous green spaces. What else is a great way to sightsee rather than cycling along some of the picturesque places in Singapore?
1. Marina Bay Trail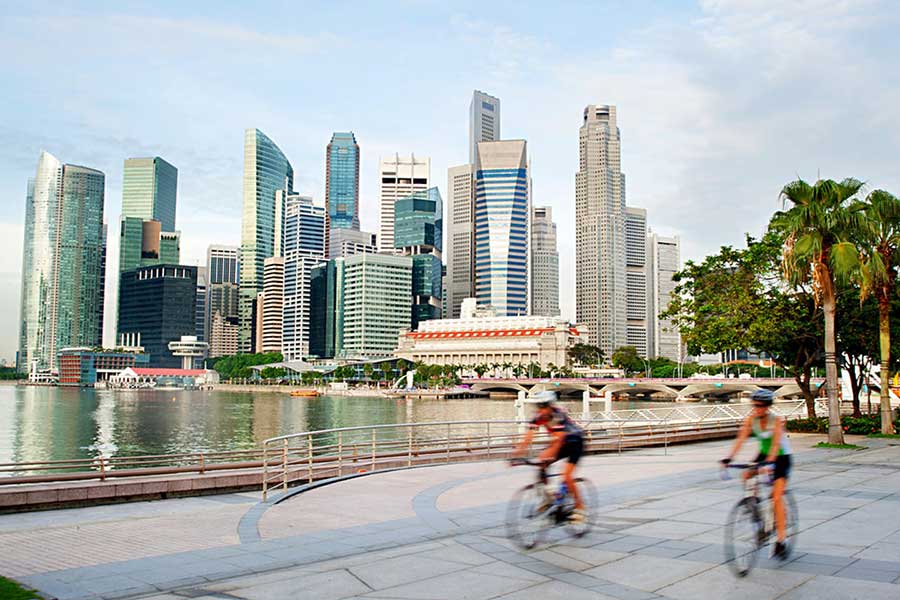 The Marina Bay Trails is one of the best and famous bicycle trails in Singapore. It is a must to explore especially for first-timers in Singapore. This 11-km trail is located at the heart of the city which is packed with spectacular views of the iconic skylines. Embrace some of the most unique architectural marvels by cycling along the Marina Bay bicycle trail.
This bicycle trail is our favorite due to the reason that our shop is located here and we ride it every day. It features the best quality of pedestrian paths which let you glide through the distance seamlessly while enjoying the sights.
It is not necessary to bring your own bicycle to this spot as you can always rent it from our Joyscoot kiosk which is located right inside the Singapore Visitor Centre @ Esplanade Mall. Serving customers with the best-discounted prices, our shop is a perfect start-up point to your journey. Begin at the Esplanade Mall before cycling across the Jubilee Bridge, continuing towards the Merlion Park and One Fullerton. If you wish you can go all the way up to Marina Barrage, Gardens by The Bay, or even the East Coast Park.
2. Singapore River Trail
Next on the bicycle trails list in Singapore is the Sg River Trail. Throughout your journey, you will be able to indulge in a cultural experience while witnessing several historical monuments and architecture which contain the history of Singapore. This is a perfect trail for history buffs and tourists who want to know the origin stories of the Lion City. This trail can also be experienced during our walking or bicycle tour "Citiscapes".
Start your journey from the Joyscoot shop as you cycle past the Seeds Garden and Jubilee Bridge, Merlion Park, and all the way along Singapore River past Boat Quay and Clarke Quay. Some of the iconic structures which you would witness are the Johnston statue, Cavenagh Bridge, National Monument, and many more. Maps are available in the shop.
3. Mandai Bicycle Trail 15 (T5)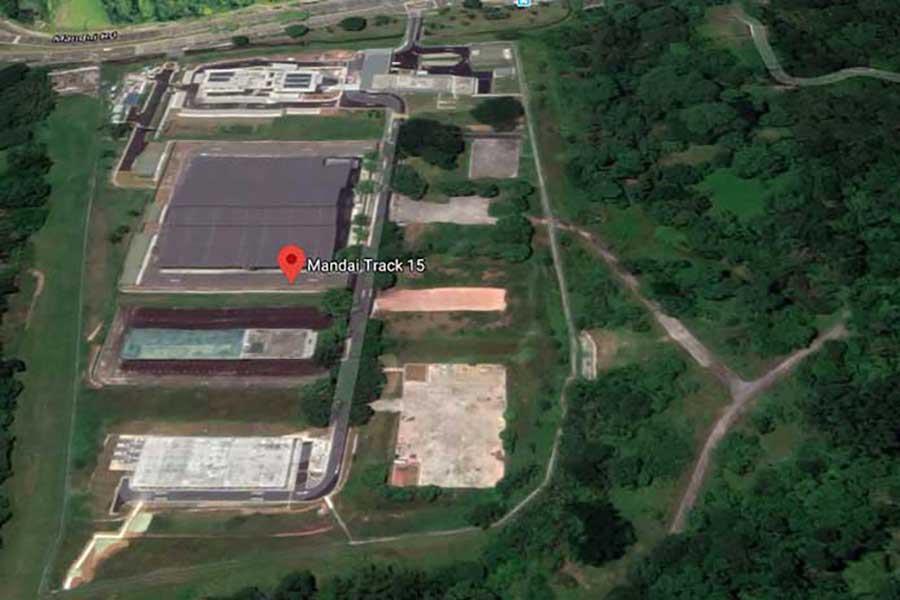 The Mandai Track 15 is a very popular trail for mountain bikers. This bicycle trail starts from Mandai Zoo and ends at Chestnut Trail. It is also a double-track mountain bike trail in Singapore which ensures the safety of bikers and hikers as well. Don't sweat it if you're a beginner mountain biker! This one is beginner-friendly.
The 12km-long route, located next to the Singapore Zoo and features gentle slopes and relatively smooth tracks. As you are pedaling through the lush jungle along this unique bicycle trail, keep an eagle eye for rare bird species, such as the straw-headed bulbul and Scaly-breasted munia. As the saying goes, part of the journey is the end but your journey doesn't have to stop at the trail's end as you can continue along the track and you'll hit other cycling trails such as Chestnut Nature Park and the Mandai Park.
4. Bukit Timah MTB Bicycle Trail
Another well-known bicycle trail in Singapore is the Bukit Timah MTB trail - a 1.64-square-kilometer nature reserve. This trail is eminent for housing one of the richest and most diverse ecosystems in the world. Along the bike road, you can see hundreds of animals and insect species. It also contains more tree species than the whole of North America. In Bukit Timah MTB, there are four of the best mountain biking trails in Singapore where you can also use it for hiking if it is your thing.
However, taking on the 6.5-kilometer loop does require some experience as the rugged route goes through extended climbs and arguably difficult descents. Hence making it popular among the more seasoned riders, especially on weekend mornings.
5. Ketam Mountain Bike Trail (Pulau Ubin)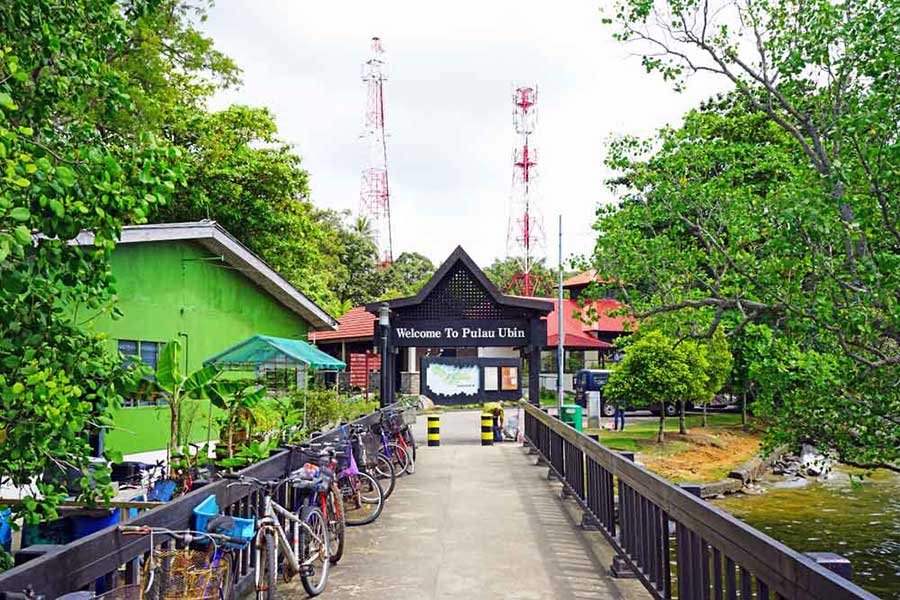 Embark on a quick boat ride away, this offshore island is quiet and, apart from the odd minibus, free of traffic, allowing riders to explore this magnificent bicycle trail in Singapore at their own leisure. Once you're off the boat, take a left turn and navigate your way through the bike hire shops and restaurants in the main village, and head to the international-standard Ketam Mountain Bike Park.
The 10-km mountain bike trail offers everyone an off-road adventure despite their levels, from an easy white circle run to an advanced double-black diamond. The reward is a fast, albeit bumpy, descent back to sea level. Else, you can just ride around the island which is a great way to connect to nature too.
6. Kent Ridge Mountain Bike Trail
This bicycle trail is no doubt a bit out of the way, but bear in mind that this very spot can be a perfect place for family adventures and bonding sessions.
This place with its Reflections Bukit Chandu Museum provides an opportunity for you and your family to know more about Singapore's history. It is located at one end of the Canopy Walk with some interesting nuggets about World War II and one of the last battles for Singapore occurred in this area.
One of the intriguing things about this bicycle trail is that you can see a decommissioned tank and two M114 artillery guns. These are the best and ironically safest things for kids to play around and learn a bit of history. Also, in this spot, a technical single-track mountain bicycle trail with a 2km length is provided for the biking enthusiasts which is not crowded on most days.
7. Northern Explore Bicycle Loop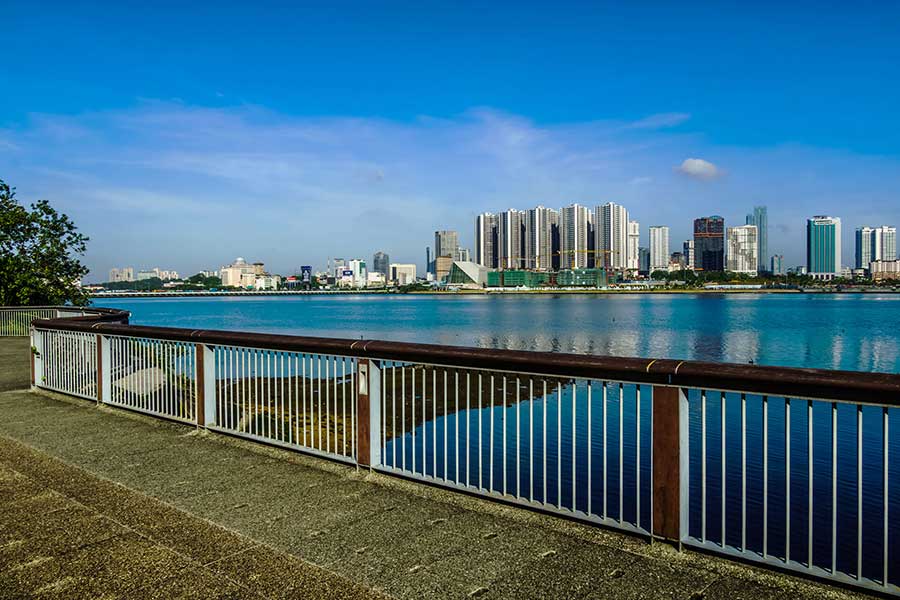 Looking for an oceanic view of bicycle trails in Singapore? Northern Explorer Loop is just the spot for you with the view of the sea. Also, this loop links Woodlands, Admiralty, Sembawang, and Yishun estates together.
Make sure to catch a sight of the Straits of Johor at the Woodlands Waterfront and rise the iconic "Rocket Tower" at Seletar Reservoir!
The best direction for riding on Northern Explorer Loop is to start from Lower Seletar Reservoir Park.
Woodlands Waterfront Park is linked to Admiralty Park via the Northern Explorer Loop which is 25km long. If you're up for an adventure, this is the perfect biking place for you. Besides jogging and cycling tracks, this 11-hectare park houses a playground and a 1.5km long waterfront promenade. The park is fitted with family-friendly jogging and cycling tracks where you can enjoy a panoramic view of the entire coastal park.
8. Chestnut Nature Park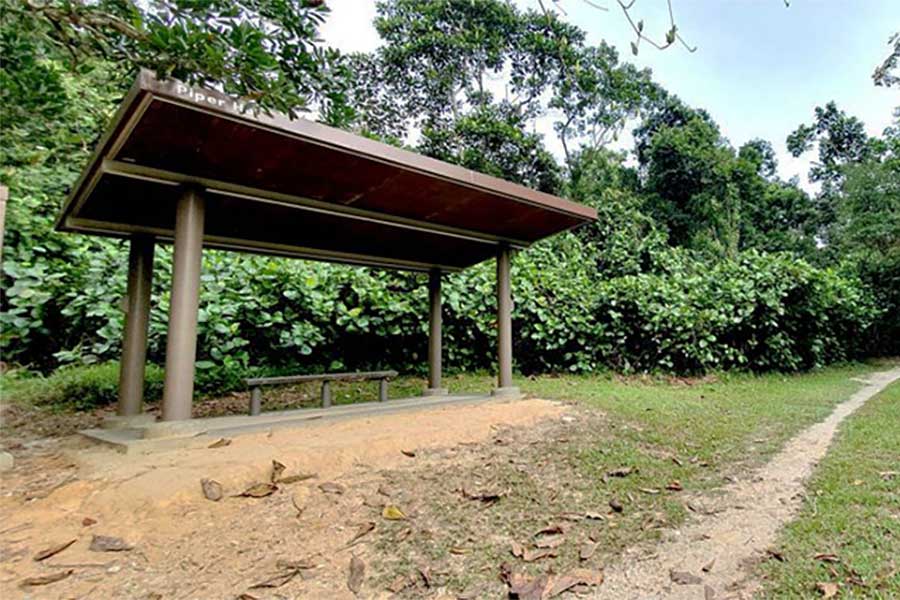 Go big or go home! Split into North and South regions, Chestnut Nature Park covers 81 hectares, making it Singapore's largest nature park. The park has separate mountain biking and hiking trails that are clearly marked out too. The former has winding slopes and a pump track where bikers can practice their stunts, while the latter, especially along the 2.1km Southern Loop, takes you through varying terrains and steps. However, beginners would definitely feel the pressure but as the saying goes, no pain no gain. This trail could very well be a motivation for bikers to indulge in more upcoming bike adventures.
9. Coney Island Cycling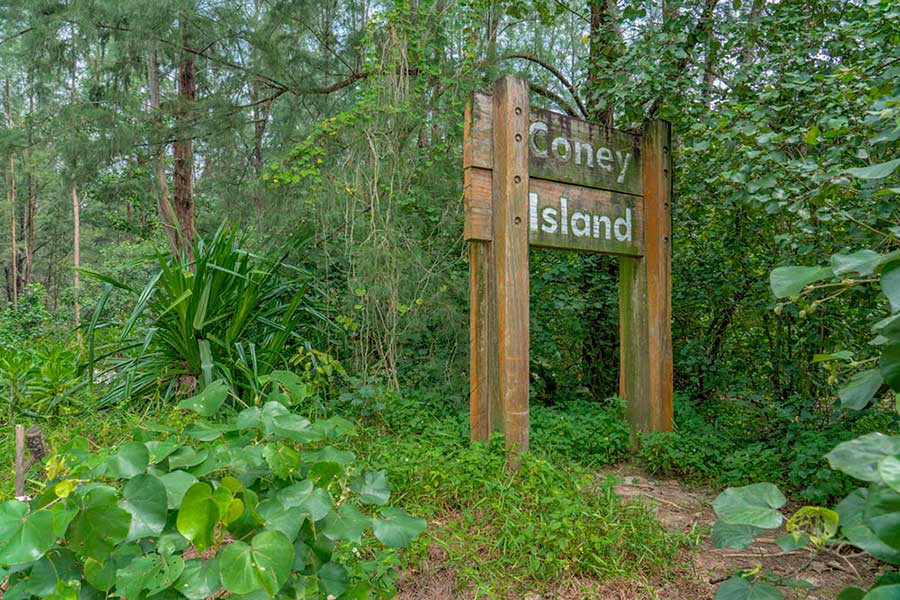 The perfect mode of transport in exploring this rustic island is by cycling. While you can bring your own bike and start cycling from Punggol Jetty, you can easily rent one from the rental shop at The Punggol Settlement just outside the island. Get adventurous and check out the coastal trails where you can discover the hidden beaches and mangrove swamps of the island. It is also an ideal spot for picnics and paradise for beach lovers.
10. Western Adventure Biking Loop
In order to embark on your journey to the Western Adventure Loop, your starting point should be the serene Bukit Batok Nature Park. This park was developed on an abandoned quarry in 1988. There are lookout points that deliver stunning views of the quarry, along with footpaths to cycle on. Besides that, there's also a moderately easy hiking trail through the foliage. For a bit of history, head to the WWII memorial, which commemorates the location of one of the fiercest battles that took place in Singapore. The Western Adventure Loop connects eight parks in the West – you can cycle through Dairy Farm Nature Park, Jurong Lake Park, and more.
11. Punggol Waterway Park bicycle ride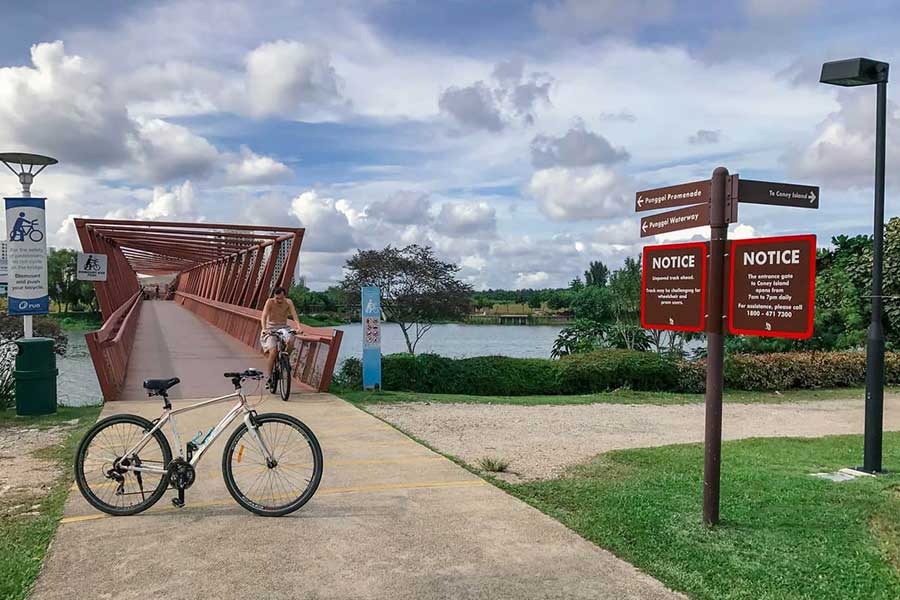 Make your way to the Punggol Waterway Park through the Waterway Point. The Punggol Waterway Park is located in a quiet, tranquil area in the northeastern part of Singapore offering four unique themes with something in store for visitors of all ages. The Nature Cove features a picturesque view of the Waterway, with a relaxing lawn area for families to spend lazy Sundays. At the Recreation Zone, little ones can let loose with activities like water play and sand play, while the rest of the family gets a workout at the fitness corner. The Heritage Zone offers gorgeous greenery along the stretch of the old Punggol Road, where families can take a walk or ride down memory lane, and the Green Gallery consists of a peaceful trail along the park's natural terrain. If you want to get active with your family, go for the cycling or inline skating activities, or admire the views from the Rope Bridge and Kelong Bridge.
12. Eastern Coastal Park Connector
The East Coast Park stretches along the east coast of Singapore from Changi Airport and by far one of the best places to ride a bicycle in Singapore with nice tracks. You can stop for a moment to look at different airplanes such as the A380. There are also numerous restaurants at East Coast Seafood Centre to Fort Road. There are also dedicated bicycle and walking paths, bicycle and rollerblade rental shops, a skate park, and barbecue and camping areas. However, pay attention to the speed limit signs as there would be a lot of pedestrians walking in the area. Ride responsibly and ensure the safety of others and yourself while biking this trail.
These are our handpicked spots of the best bicycle trails in Singapore. We hope that you hop on a bicycle soon and explore these cycling trails in and around the city! Do visit our bicycle rental store in Marina Bay!
Posted: 2021-03-13 07:54:25