8
Top Five Kick Scooter Repair Shops in Singapore
The best transport in Singapore you can have. The Scooter! What better way to enjoy Singapore than to whizz through its uninterrupted pathways. Scooting around the Lion City in a kick scooter seems to be the best way one can experience the beauty of Singapore. This means your scooter has to be in tip-top condition. So what happens when your scooter decides otherwise? Well, don't worry. Listed below are the top five shops where you can get your faulty scooter fixed in no time!
1.Scooter hub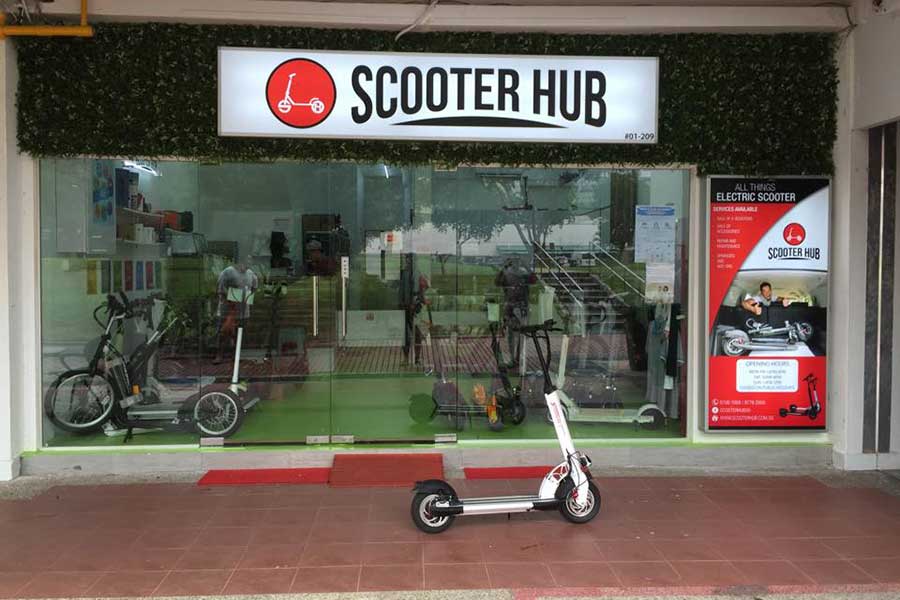 Your one-stop solution for kick scooter repairs in Singapore has to be Scooter Hub. With 2 service centers located in Clementi and Kovan, Scooter Hub provides top-notch service with value for money. Their highly-skilled technicians always provide full details of each electric scooter repair so you know exactly what you're paying for. Be it a damaged scooter repair or a fancy scooter upgrade, you can count on the team at Scooter Hub to get your kick scooter fixed quickly and on the road in no time.
Scooter Hub Clementi: 354, Celementi Ave 2 #01-209 S120354
Contact: +65 6774 0243
Scooter Hub Kovan: 1011 Upper Serangoon Road #01-02 S534749
Contact: +65 6386 0701
2. Falcon PEV
Situated at 2 Alexandra Road #06-06 Delta House Singapore, Falcon PEV uses spare parts and products of the highest quality when it comes to repairing kick scooters. What's unique about this shop is that it has onsite or home service. This means Falcon PEV goes to you when you can't go to them. Apart from repairing scooters, they are also distributors of some of the major scooter brands in the market.
Operating Hours: Monday to Saturday 10 am to 7 pm (Sunday close)
Contact: 6745 7882
3. MKP Bikes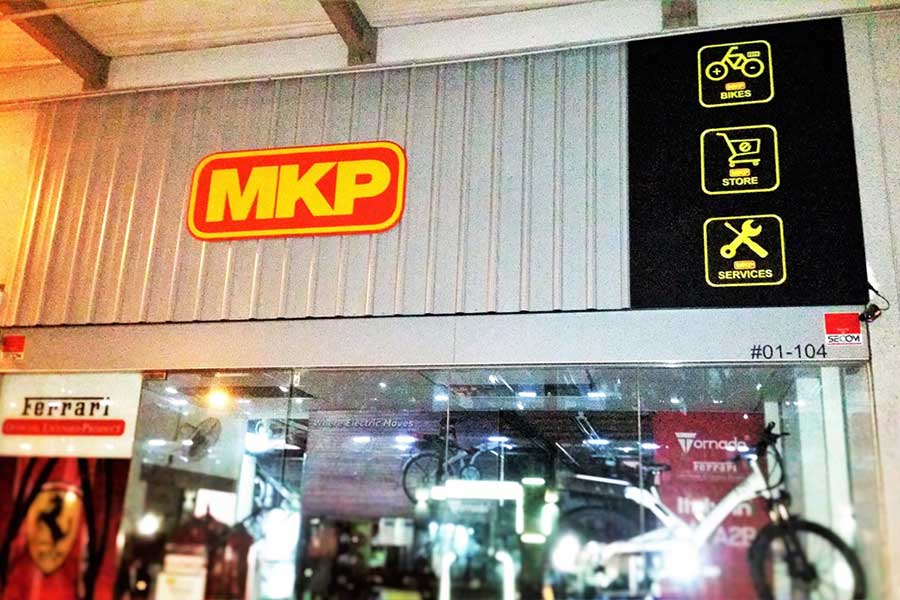 MKP Bikes is located at 48, Toh Guan Road East, #01-104, Enterprise Hub, Singapore. Having 10 years of experience in repairing of electric bikes and kick scooter, MKP has 5 important attributes that made them truly worthy of this list of the best Scooter Repair shops in Singapore. Let's check them out!
Electrical Diagnosis & Repair: They are equipped with the latest technology to troubleshoot and diagnose electrical issues for your mobility devices.
Mechanical Servicing & Repair: Its services include inspection of vehicle components for safety, reset, re-alignment and adjustment of parts and components.
A2B Authorised Support Centre: They also provide a one-time free A2B bike servicing for our A2B customers once you have traveled 100km.
Stockist: They are well stocked with over 1000 electrical and mechanical components that are readily available for use and sale.
Corporate Servicing: Its corporate servicing arm entails the proper inspection and repair of your fleet on schedule so downtime is minimized.
Operating Hours: Monday to Saturday 10 am to 7 pm (Sunday / Public Holidays closed)
Contact: 6745 7882
4. Kernel Scooters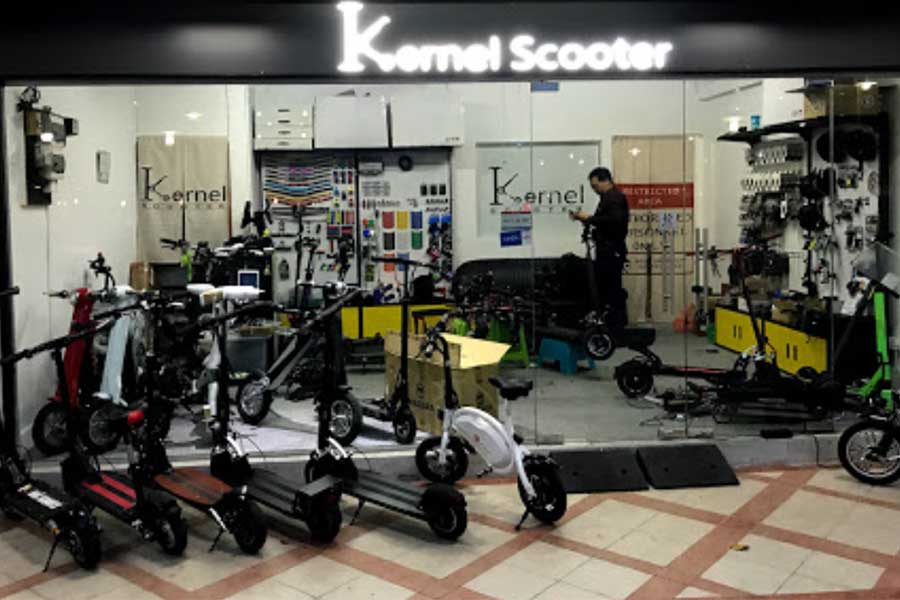 Next on our list is Kernel Scooters. Located at 81 Macpherson Ln, Singapore, it's just a five minutes' walk from Taiseng MRT (Exit B). We take a closer look at how Kernel Scooters ended up on our list of best kick scooter repair shops in Singapore. Let's examine their services which include the following:
Basic Diagnostic: A basic checkup of your scooter excludes repair and part costs
Screw Hole Re-threading: Re-threads your hole with strong thread rivets
Brake Tuning: Professional brake tuning, guarantee more braking power after tuning
Brake Pad Replacement: Brake pads replacement & tuning inclusive
Cutting of Handlebars: Sawing away the top part of the handlebar
Handlebar Installation: Excludes cutting of handlebar
Alarm with Powercut: Adds an alarm to deter thieves, including installation. This means that the scooter will not be able to power on without disarming first
Key Ignition: Adds a key ignition to your scooter, the scooter will not be able to power on without key, comes with a built-in voltmeter
Operating Hours: Daily 11 am to 10 pm (Public Holiday closed)
Contact: 6988 2033
5. Ning Life Scooters
Located at 160, Jalan Paya Lebar Road, Orion Building, Ning Life brings with it 40 years of experience in mechanical engineering, troubleshooting as well as handling electronic gadgets. Their expertise also includes identifying different types of issues and problems in each kick scooter. They would stream down right down to details like bolts, screws wires, and nuts. Equipped with a team of highly skilled technicians, Ning Life provides top-notch repair services such as diagnostics and checkup, scooter servicing and repair, tire replacement, battery replacement and handles replacements.
Operating Hours: Monday to Saturday 9.30 am to 7 pm (Sunday closed)
Contact: 688 71124
More tourism service in Singapore

Make the most of your trip by checking out the Tour Packages offered by TheWalkingSingapore or use Discover top attractions and discounted tickets in Singapore through attractionsbox.
You may also like to read more about Singapore: 12 Attractions to Visit in Marina Bay Singapore
Posted: 2020-03-11 16:22:18